Focused Minds & Financial Precision Help Achieve Goals
E2E Accounting helps you to focus on your business by saving time and money. Also we will do your accounting and bookkeeping services at a very minimal cost by providing you with a team of experts who will support you throughout.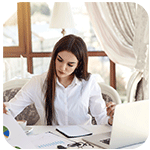 Whether you are a sole trader, partnership firm, or limited company, our dedicated E2E team will help you with our diverse services, such as Invoice processing, Maintaining books, Processing Payroll, Reconciliation of accounts & Preparing financial statements.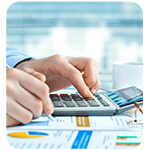 For every business, maintaining compliance accurately is no less than any puzzle. To get this piece of puzzle correctly, E2E tax advisory and filing services will generally provide year-round support for VAT, Personal Tax, Corporate Tax & RTIs.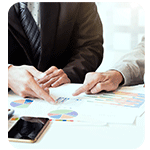 No matter how unique your business needs are, E2E Accounting will eventually  help you showcase your company's Financial Statements, Cashflow Statement, Aged Receivable & Payable, Monitoring Performance Metrics, Budgeting, Forecasting etc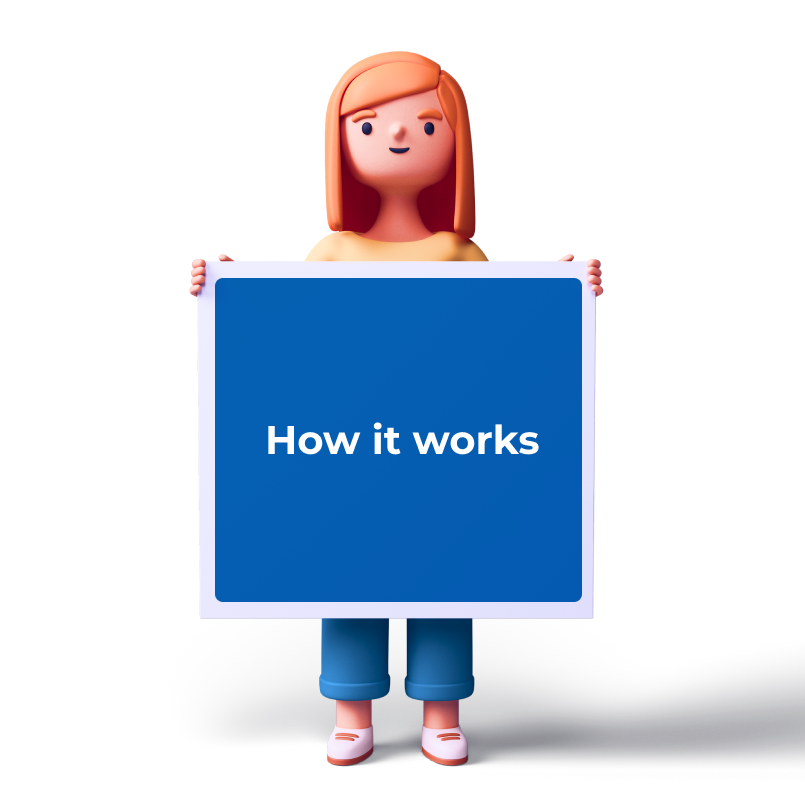 We set you up
We will register your business entity with us.

We will also provide you the access to our Scanning App- Amoeba Scan, where you can scan all your documents.

We basically collect previous year accounts and current year accounting data or bank statements to bring your accounts up to date.

moreover we will connect your bank with an accounting application to get automatic bank feeds, and you do not have to struggle to provide us with bank statements.

We set up a payroll process for you if you have any employees.
Business As Usual
Post Accounting
Customer Support
Get a qualified bookkeeper at an affordable price and robust financial reporting with a zero learning curve.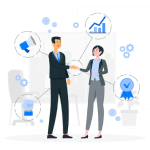 Dedicated Book Keeper

We take End to End responsibility

24 hours TAT support

Professional Team

Interactive Customer Service

Pocket-friendly fixed prices & payment plans.

No hidden charges.

Immediate updates on any changes in regulations.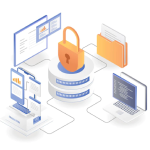 ISO 27001 certified company with data residing on Best in Class Services which are certified for PCI, ISO 27001, SSAE Type II certification.

All our data processes are GDPR Compliant.

We also conduct strict background checks for our employees.

Data is exchanged between us and you through 256-bit SSL/ TLS encryption.

Any external storage devices are blocked on workstations to avoid any sort of data transfer or misuse of data.
Increase your profit and improve your cashflow with our accounting and bookkeeping services
Struggling to manage cash flow positively? The E2E Accounting team will develop a centralized cash flow management strategy especially to help you efficiently manage your business cash.
"We have a great working relationship with E2E Accounting Firm, having worked together for a number of years. They have become an integral part of our team."
"We have worked with E2E Accounting through an accounting firm, but I would highly recommend E2E as a solution for your bookkeeping requirements."
"E2E Accounting Firm has a conscientious approach to understanding your business and its challenges, allowing them to suggest the appropriate solutions needed to develop the right strategies for your team."
"E2E Accounting Firm has been professional, quick to respond, and flexible in meeting all our needs. They promptly prepared a report on the applicability of Indian laws to my clients."
[the-post-grid id="2172" title="Home Blogs"]